Cyanotype is a classical photographic process. It uses iron ions to produce a Prussian blue substance under ultraviolet irradiation through solar imaging, resulting in blue photos. It features simple operation, time saving and durability. The pictures obtained through cyanotype retain the original images imbued with a dreamlike mysterious quality of the soft Prussian blue.
However, to our surprise, the original intention of the inventor of cyanotype, the British astronomer and chemist Sir John Herschel, was only to find a way to copy his notes. Later, British botanist Anna Atkins used cyanotype to make plant specimens and record the changes during plant growth.
Today, cyanotype is no longer limited to photography or botanical illustrations. It has entered the vision of artists and has become a method of their artistic creation. In the "In the Name of Flower" exhibition at Pearl Art Museum, artist Hu Weichi's series of works Blue Bones was created using cyanotype. He combined the X-ray film discarded by patients with the negative film of blooming flowers, and then used cyanotype to expose and develop the film, to show viewers the internal structure of the human body that we cannot see with the naked eye, directly touching the hearts of viewers and provoking them to think about life.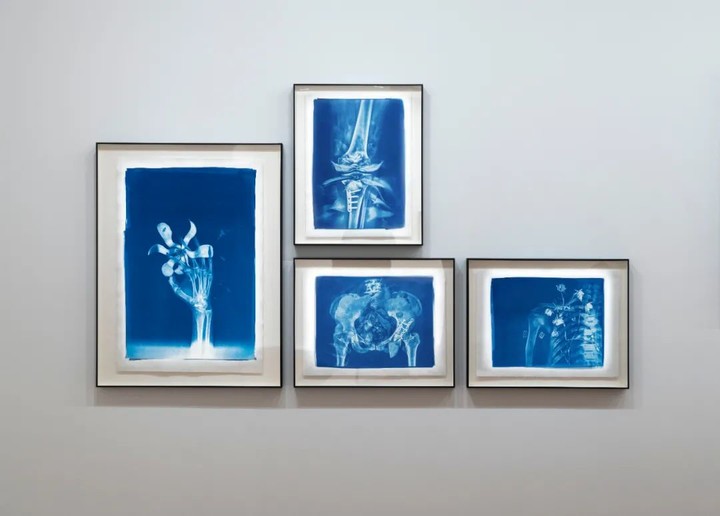 This Saturday afternoon, Ding Xueying, a teacher from Shanghai FuDan High School will come to Pearl Art Museum to explore the principle of cyanotype with children and help them create their own works of art using cyanotype. Whether flowers or leaves, feathers or paper cuttings... many lovely objects around you can become wonderful elements for creating cyanotype works. Children can bring their favorite objects to the workshop, and the teacher will help you "cyanotype" them into your works.
Cyanotype is not only used on paper, but also on a variety of materials such as cloth. After the workshop, children can try to create works at home. In September as the sky turns clear and the air becomes crisp, please come to Pearl Art Museum and follow Mrs. Ding to paint a blue dream world with sunshine as the brush.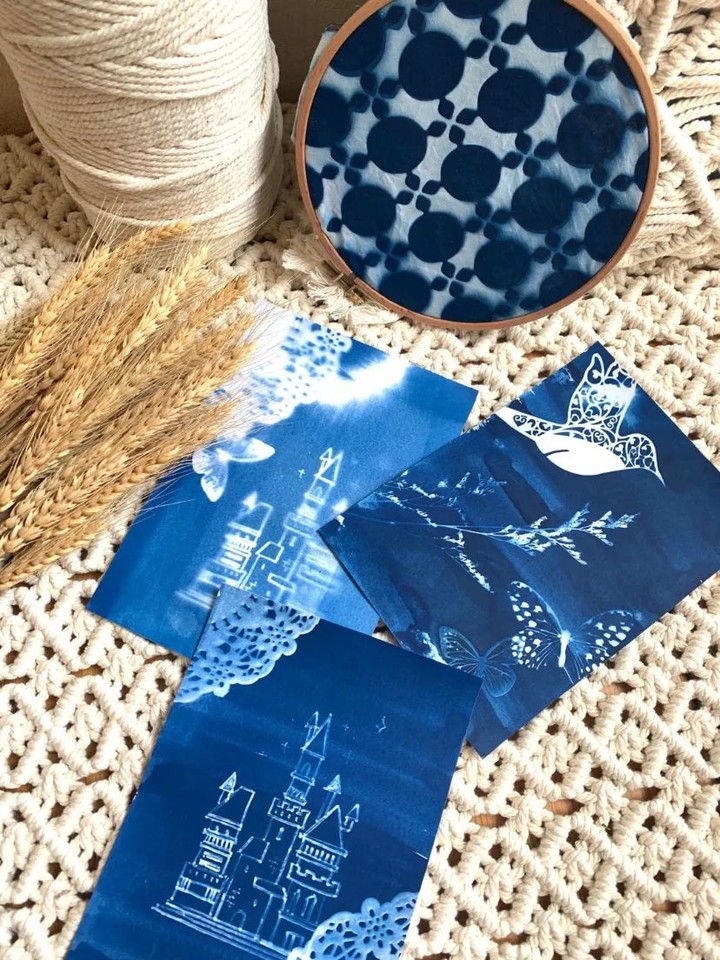 Teacher from Shanghai FuDan High School, Master of Fine Arts Education from East China Normal University. She has participated in many children's workshops at art museums in Shanghai as a lecturer.

<!!-- 预约场次 --!!>